Who we are
and
what we do
Fintech Hamburg is an initiative of Finanzplatz Hamburg e.V. and a forum for all fintechs, established financial companies and those interested in the fintech location – professionals, journalists, bloggers, students and the interested public. Finanzplatz Hamburg e.V. has around 120 members from all areas of finance. Among them are various fintechs.
The aim of the Fintech Hamburg initiative is to network and strengthen Hamburg as a financial center and to promote its innovations. Hamburg is not only one of the oldest, but also one of the most innovative locations in Germany and scores with a high quality of life, short distances, a cosmopolitan attitude and Hanseatic reliability.
WE LOOK FORWARD TO MEETING YOU
With over 70 fintechs, a functioning fintech ecosystem and a close network to the established financial industry, Hamburg is an established fintech location both nationally and internationally. The aim of the Fintech Hamburg initiative is to network, strengthen and market Hamburg as a financial center and to promote its innovations. We are also supported by volunteer fintech ambassadors, who represent and promote the initiative and the location at events in Germany and abroad and provide contacts. With Alexander Graubner-Müller and Stefan Herbst, we have been able to gain two distinguished fintech thought leaders as honorary fintech Ambassadors. We want to introduce both of them here briefly.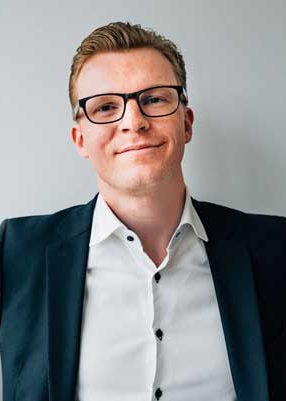 Alexander
Graubner-Müller
Alexander Graubner-Müller is a serial entrepreneur and active angel investor with a focus on digital lending, financial inclusion, alternative credit rating and AI / machine learning. Through his investment firm AGM Capital, Alexander serves as a mentor and investor, enabling founding teams around the world to build successful companies. Alexander is also the founder of Kreditech, one of the world's leading digital lending platforms that provides access to financing for underfunded consumers around the world, where he served as CTO and CEO from 2012 to 2018. Under his leadership, Kreditech has grown to more than 850,000 customers, 400 employees and 70 million euros in annual revenue, while securing more than 250 million euros in funding from leading investors around the world. Alexander is a visionary for digital banking, a pioneer in the application of machine learning and artificial intelligence in financial services and was listed in "Forbes 30 under 30".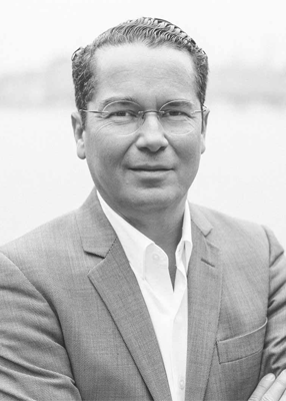 Stefan Herbst
Stefan Herbst is one of the FinTech pioneers in Germany. In 2011, he initiated the first InsurTech laboratory in Hamburg. Together with the Karlsruhe Institute of Technology (KIT), Stefan described the development of the digital insurance market of the future. More than 15 years ago, he also founded the Institute for Applied Consciousness Research (INFAB) and was appointed in 2014 as a non-party member of the Commission "Future of Civil Society" set up by Chancellor Dr. Angela Merkel. in 2015, he and his partners launched "Insurance Hero" and established the brand "HAFTPFLICHT HELDEN" – at that time the first "Full Digital player" in Germany, which has since become "helden.de " has evolved. Stefan is a member of the Federal Commission for Internet and Digital Economy in Berlin.