Hamburgs
Fintech Ecosystem
Fintech companies are not the only ones that make up Hamburg's scene. In our monitor, you will now also get to know the ecosystem that has formed around them.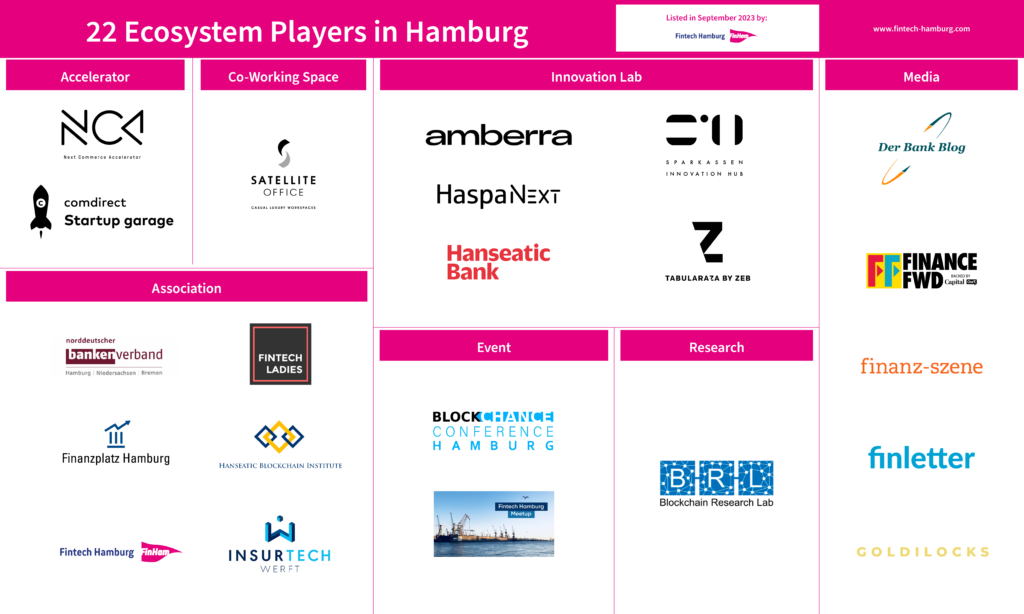 A LOOK AT THE HAMBURG FINTECH ECOSYSTEM
Here we present all Fintech Ecosystem Players of the different categories in more detail.
Fintech Agency
As a trading centre, Hamburg has always thrived on its reputation as a cosmopolitan location. Accordingly, new companies and players are welcomed with goodwill. We want to help fintechs from Germany and abroad to develop Hamburg as a business location and support fintechs in all phases of the settlement process.